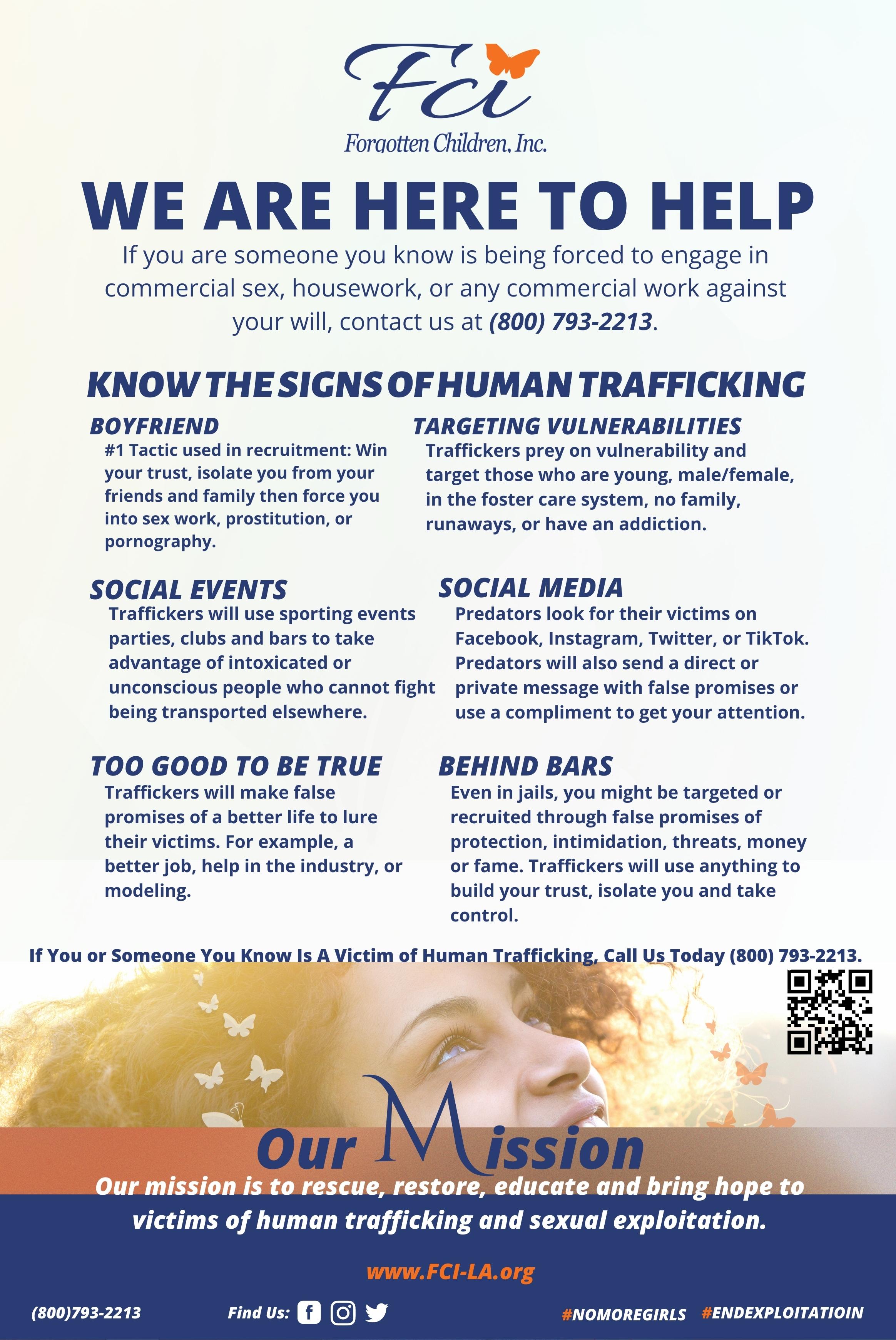 Help "Meet the Needs" of victims of human trafficking!
Forgotten Children, Inc. (FCI)
Human trafficking is a serious and growing problem worldwide and in the United States. The personal liberty of individuals around the globe are being violated with the intent to obtain labor, commercial sex, and obscene exploitation for the benefit of monetary profit. Our "Meet the Needs" drive focuses on our Drop-In and Resource Center a safe place for victims of human trafficking and sexual exploitation. We strive to minimize victim suffering and reduce the long-term traumas caused by human trafficking and the sexual exploitation of women and girls by providing comprehensive intervention and prevention services. Your donation will help address the economic, emotional, and psychological effects caused by victimizers and those who consume.
Click to copy the Wish List link
Click here to view our video
DRIVE CONTACT
Name: Jacquenetta Khati
Email: jacquie@fci-la.org
DELIVERY PHONE NUMBER
(800)-445-1326
CHARITY WEBSITE
DELIVERY ADDRESS
Forgotten Children, Inc. (FCI)
12523 Long Beach Boulevard
Lynwood, CA 90262
CHARITY TAX ID
74-3200194
DRIVE START DATE
11/01/2023
DRIVE END DATE
11/01/2024